Aerial Services
Freeview TV Aerials
Multipoint Freeview Aerials (1 Aerial to as many outlets as required)
Freeview Amplifiers

FM Aerials (Omni, 3 or 5 elements)
DAB Aerials (Digital Audio Broadcast)
All Repairs and extensions

Lowton Aerials use only CT100 specification cable (Triax TX100, Webro WF100, etc)

Lowton Aerials specialise in working in weak or problem signal area's, we can obtain a good quality digital signal when others have failed. We can install custom setups with masts upto 20' tall, or discrete installations where regulations prevail.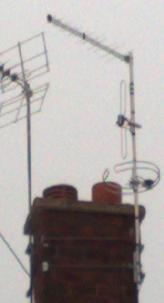 Above right is an install in Astley which included TV Aerial, FM and DAB Aerials

Lowton Aerials are flexible enough to help our customers with non-standard or odd installations. We will even install FM CB Aerials if requested, here's Roy's install in Leigh, a 20ft aerial on a 20ft mast!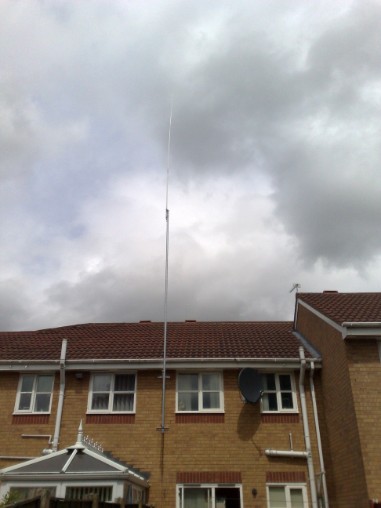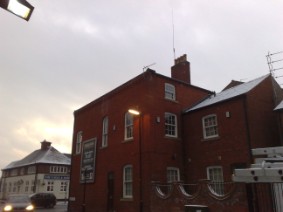 Here's another CB Aerial also in Leigh, we used Heavy Duty galvanised double chimney brackets, a 1.5" galvanised 10ft steel mast mounting a 20ft tall aerial. All mounted on the chimney of a three storey property. Due to the height of this aerial along with the 'burner' used by the client, he was able to broadcast a very strong signal over a wide area. The power output was so strong the customer and George Formby caused major upset with the CB community! But that's another story............